CTET and TETs Child Development and Pedagogy Paper 1 and 2 2020 (English, Paperback, Arihant Experts)
Out of stock
Description
With the rising numbers of private and government educational institutes the need for trained teaching professionals has become more important for the betterment and development of the nation. All teachers aspiring to teach at elementary level have to qualify the State-level Teacher Eligibility Test before their appointment. Present book for the preparation of CTET and TETs strictly covers the whole Syllabus of Child Development and Pedagogy for Paper I and II exam with an innovation concept and physiological aspects, besides the Solved Paper 2016. The complete subject-matter of this book is the compilation of scientific approach and authenticity. A plenty of Multiple Choice Questions related to entire Syllabi of and a bulk number of Reference Questions from several TETs, will let the aspirants, keep a sharp eye on its trends and examination pattern additionally.
Table of Contents
Solved Paper 2016 (Sept and Feb)
Concept Development and its Relationship with Learning, Principles of Child Development, Influence of Heredity and Environment, Socialization Process, Piaget, Kohlberg and Vygotsky, Concept of Child- centered and Progressive Education, Construct of Intelligence and Multi-dimensional Intelligence, Language and Thought, Gender Issues in Social Construct, Individual Difference Among Learners, Evaluation of Learning, Evaluation of Achievement and Formation of Questions, Inclusive Education and Addressing Children from Diverse Backgrounds, Identifying and Addressing Disabled and Learning Disability Children, Identifying and Addressing the Talented, Creative and Specially Abled Learners, Thinking and Learning in Children, Basic Process of Teaching and Learning, Child as a Problem-Solver and
as a Scientific Investigator, Alternative Conceptions of Learning in Children, Cognition and Emotion, Motivation and Learning, National Curriculum Framework 2005
5 Practice Sets.
Related products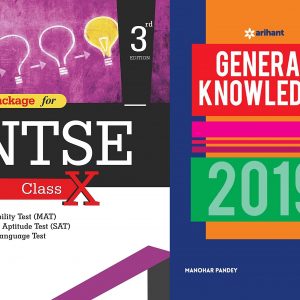 Out of stock