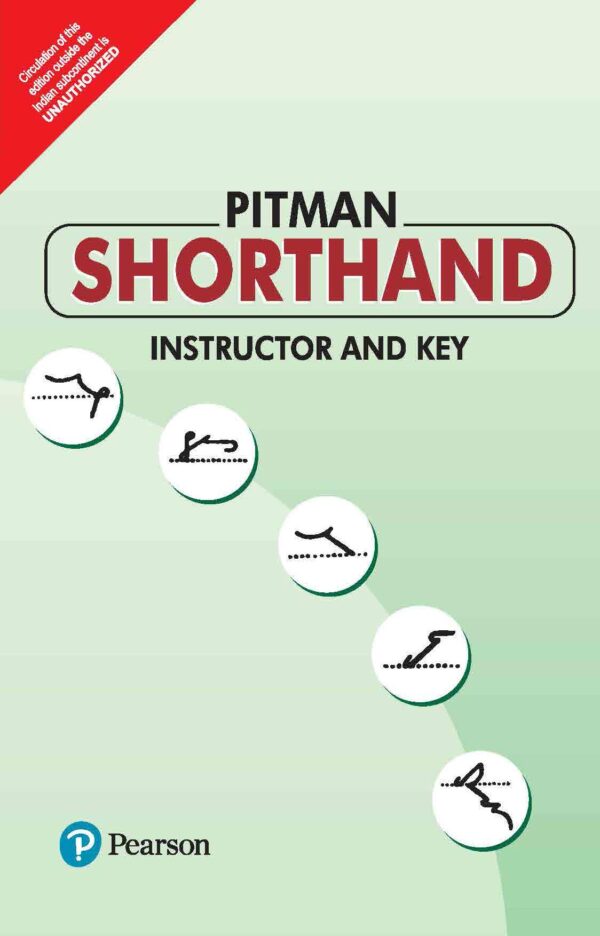 Description
This book provides the readers with instructions on shorthand. It has been written by Isaac Pitman, and is one of the most selling books on the art of shorthand.
Shorthand can be defined as the art of symbolically representing sounds with the help of characters. It was Sir Isaac Pitman who invented the shorthand in 1836. It is a diverse and well-styled system that has been updated and revised many times since it was first introduced.
The result has been a system that meets the practical needs of our age and can be implemented on all stylesof shorthand writing. The main feature of this book is the fact that it is very simple and primarily phonetic. The author has written down the sounds and not necessarily the letters.
Readers will find that the sound-made-vowels are represented with the help of dashes and dots. Other sounds are represented by shapes that have been placed next to stokes, which are main. This innovative system saves times and displays a clear sound for the consonant.
The rules for various sounds have been clearly mentioned in the book. The placement of stokes will either be above the word or below it. There are other sounds which are represented by making the strokes double or by cutting them into half. The book has been divided into clear chapters, which make reading and understanding this seemingly difficult and different subject very easy.
The book is very helpful to those who are interested in undertaking secretarial profiles in the future and others who are interested in professions related to writing in the English language.
About the Author
Isaac Pitman was an Englishman who was known for developing the most widely used system-of-shorthand known as the Pitman shorthand. He had first suggested this in Stenographic Soundhand. He was an experienced teacher and taught at a private school. He was the Vegetarian Society's vice-president as well and was knighted in 1894.